Introduction meeting Newcomers Stockholm
RFSL Newcomers is a network for asylum seekers, undocumented immigrants and newly arrived LGBTQ persons in Sweden.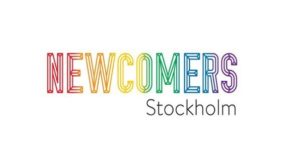 Our members come from all over the world and often have fled persecution in their native country becuase of their sexual orientation, gender identity or gender expression.
Here at RFSL Newcomers we offer a safe meeting space where members can meet and interact. We also hold weekly activities such as memebership meetings, lectures, swedish lessons, legal advice, and give tips on other social happenings and gatherings. Contact us at newcomers@stockholm.rfsl.se
Welcome to RFSL Newcomers Stockholm information meeting for new members.
At this meeting you can sign up as a member.
If you need interpretation in any other language than Swedish or English, please inform us in advance through our email: newcomers@stockholm.rfsl.se and we will try to arrange for an interpreter.
The meetings take place at RFSL Stockholm, Alsnögatan 7, 3rd floor, at 6 pm. On the following dates:
Tuesday April 30
Tuesday May 14
Tuesday May 28
Tuesday June 11
Tuesday June 25